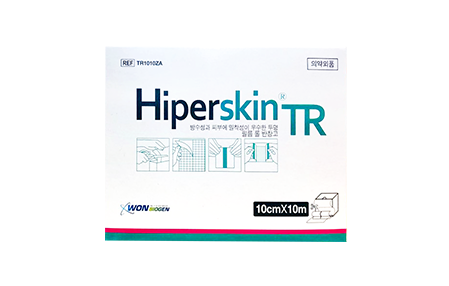 Hiperskin TR
Classfication

Quasi-Drug

Size

5cm x 10m
10cm x 10m

Efficacy

Immobilization of bandages, gauze, catheters, etc.
Usage

Apply 1 sheet to the affected area once to several times a day.
Peel off the release paper depending on the wound area and attach the adhesive surface to the wound area flat.

Precautions

After checking the attachment site for foreign substances, if skin hypersensitivity symptoms appear, discontinue use immediately. Avoid direct sunlight and store in a dry, cool place.

Exp. Date

36 months from date of manufacture

Storage

Store at room temperature (1~30℃), airtight container
목록